<meta name="google-site-verification" content="FDWYQFg6MDBt23w8bPvJMsmYz8RTAcLMvUoVtUAMY8I" />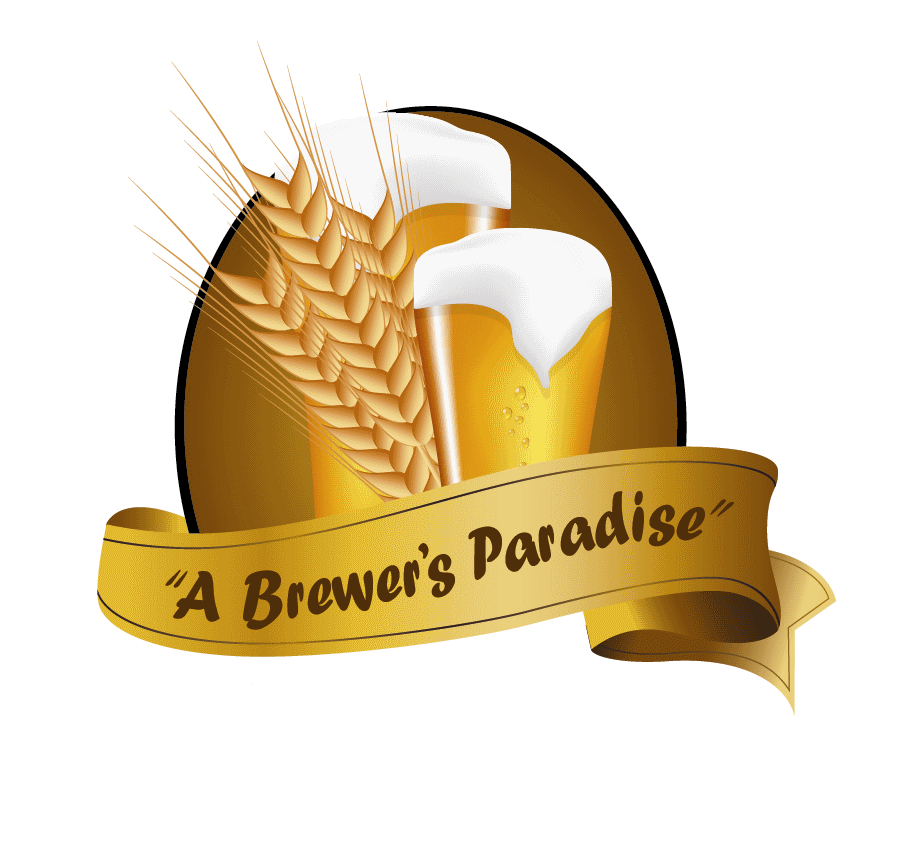 For all your beer, cider, spirit, wine & cheese making needs
Classics Essences - Makes 2.25 Litres
Classic American Bourbon
Classic Australia Gold Rum
Classic Bison Plains Vodka
Classic Blue Jewel Gin
Classic Brandy
Classic Calypso Dark Rum
Classic Crafters Cut Bourbon
Classic Gin
Classic Dark Jamaican Rum
Classic Finest Reserve Scotch Whiskey
Classic London Dry Gin
​
​
​
Classic Navy Dark Rum
Classic Norther Whiskey
Classic Queensland Gold Rum
Classic Shamrock Whiskey
Classic Single Whiskey
Classic Spiced Gold Rum
Classic Tennessee Bourbon
Classic VSOP
Classic Whiskey
Classic White Rum
Top Shelf Spirit Essences - Makes 2.25 Litres
Top Shelf Absinthe
Top Shelf Apple Brandy
Top Shelf Aussie Gold Rum
Top Shelf Aussie Red Rum
Top Shelf Bourbon
Top Shelf Caramel Vodka
Top Shelf Cherry Bourbon
Top Shelf Citrus Vodka
Top Shelf Dark Rum
Top Shelf Dark Spiced Rum
Top Shelf Dry Gin
Top Shelf Elder Flower Gin
Top Shelf French Brandy
Top Shelf Honey Bourbon
Top Shelf Jamaican Dark Rum
Top Shelf Jamaican Gold Rum
Top Shelf Kentucky Bourbon
Top Shelf Napoleon Brandy
Top Shelf Ouzo
Top Shelf Pink Gin
Top Shelf Pink Grapefruit Gin
Top Shelf Rye Whiskey
Top Shelf Shamrock Whiskey
Top Shelf Single Scotch
Top Shelf Silver Tequilla
Top Shelf Smokey Whiskey
Top Shelf Southern Haze
Top Shelf Southern Whiskey
Top Shelf Spiced Rum
Top Shelf Summer Cup No.1
Top Shelf Tequila
Top Shelf Violet Gin
Top Shelf Vodka
Top Shelf Whiskey
Top Shelf White Rum
Top Shelf Wild Eagle Bourbon
Top Shelf Liqueur Essences - Makes 1.125 Litres
Top Shelf Liqueur Flavours
Top Shelf Amaretto
Top Shelf Apricot Brandy
Top Shelf Advocaat
Top Shelf Black Sambuca
Top Shelf Blue Curacao
Top Shelf Cafelua
Top Shelf Candy Shots
Top Shelf Cherry Brandy
Top Shelf Chocolate Mint
Top Shelf Coconut Rum
Top Shelf Coffee Maria
Top Shelf Creme de Cacao
Top Shelf Creme de Menthe
Top Shelf Dictine
Top Shelf Dry Vermouth
Top Shelf Grande Paris
Top Shelf Hazelnut
Top Shelf Herbal Liqueur
Top Shelf Italiano
Top Shelf Macadamia Nut
Top Shelf Mango Liqueur
Top Shelf Melon Liqueur
Top Shelf Orange Brandy
Top Shelf Parfait Amour
Top Shelf Pastis
Top Shelf Red Sambuca
Top Shelf Reverendine
Top Shelf Rum Liqueur
Top Shelf Scotch Heather
Top Shelf Skyebuie
Top Shelf Swiss Chocolate Almond
Top Shelf Triple Sec
Top Shelf White Sambuca
Top Shelf Schnapps
Top Shelf Apple Schnapps
Top Shelf Banana Schnapps
Top Shelf Blackberry Schnapps
Top Shelf Butterscotch Schnapps
Top Shelf Feijoa Schnapps
Top Shelf Hot Cinnamon Schnapps
Top Shelf Peach Schnapps
Top Shelf Pear Schnapps
Top Shelf Pineapple Schnapps
Top Shelf Strawberry Schnapps
Top Shelf Cream Liqueurs
Top Shelf Ambrosia Cream
Top Shelf Butterscotch Cream
Top Shelf Cappuccino
Top Shelf Caranilla Cream
Top Shelf Chocolate Cream
Top Shelf Irish Cream
Top Shelf Irish Mint Cream
Top Shelf Marula
Top Shelf Orange Truffle Irish Cream
Top Shelf Pina Colada Cream
Original Essences - Makes 5 Litres
Original Flavours
Original Blended Whiskey
Original Bourbon
Original Dark Rum
Original Gin
Original London Dry Gin
Original Matured Brandy
Original Rocky Rum
Original Tequila
Original Vodka
Original Whiskey
Original White Rum
Still Spirits have developed the Premium Whiskey Profile Kit in response to so many home distillers telling us they wanted to truly hand craft their own whiskey. Flavour notes like peat, oak, sherry, grain and fruity esters are just some of the notes that make up a whiskey. The Whiskey Profile Kit provides all the whiskey flavour notes so you can adjust the flavour profile of your whiskey to exactly match your preferences. The Profile Kit contains all the measuring equipment you will require for accurate dosing and a comprehensive recipe booklet.
Still SpiritsTop Shelf Distillers Caramel
​
Tinting Agent Add to adjust the darkness of spirits. Measurements are included in the Whiskey Profile kit.
Still SpiritsTop Shelf Distilling Conditioner
Defoaming Agent
Still SpiritsTop Shelf Mellow Oak
​
Oak Extract Used to Oak age spirits and wines. Ideal for Brandy, Whiskey, Dark Rum and Bourbon. Add 1 to 5 mls per litre depending on taste. Store Spirit for 7 to 10 days to allow Oak character to fully develop.
Still SpiritsTop Shelf Glycerine
​
Smoothing Agent For standard spirits add 5 mls per litre to improve fullness and mouth feel. For Whiskey follow instructions in Whiskey Profile Kit.
Use these 15 whisky flavour notes to design and build your own whisky styles, or emulate famous commercial whiskies, designed for use with the whiskey profile kit, just select from the flavours below to to your kit up when you run out:
Whisky Profile "A": Used as a base for making Whiskey in the Whiskey Profile Kit.

Whisky Profile "B": Used as a base for making Whiskey in the Whiskey Profile Kit.

Whisky Profile "C": Used as a base for making Whiskey in the Whiskey Profile Kit.

Whisky Profile "D": Used as a base for making Whiskey in the Whiskey Profile Kit.

Astringent Notes: A sharp bitter astringent flavour that helps to add some bite to the Whiskey.

Cereal Notes: Often described as grainy, these flavour notes are a part of any grain spirit and are contained in the Whiskey bases. This essence allows additional cereal notes to be added to taste.

Carob Notes: A chocolate grain flavour that results from the use of some mildly roasted grains and can also be contributed by some varieties of yeast during the early stages of fermentation.

Cedar Oak: This imparts a distinctive drier oak flavour than the oak cask essence and is often found in Irish style whiskey.

Fruity Esters: are prominent on the nose more than anywhere else. They add a great deal to that Whiskey bouquet.

Oak Cask: A distinctive rounded oak cask flavour which is a main component in most whiskies.

Peat Smoke: A strong, almost pungent peat smoke flavour. A very prominent flavour note from Scottish Whiskies.

Glycerine: Smoothing Agent to improve fullness and mouth feel. For Whiskey follow instructions in Whiskey Profile Kit. For Standard Spirits add 5ml per litre to improve fullness.

French Oak: Used to Oak age spirits and wines. Ideal for Brandy, Whiskey, Dark Rum and Bourbon. Add 1 to 5 mls per litre depending on taste. Store Spirit for 7 to 10 days to allow Oak character to fully develop.

Sweet Vanillin: As the name suggests, this imparts a sweet vanilla flavour often found in Whiskey that has been barrel aged. It also has a slight sherry flavour.

Distillers Caramel: Tinting Agent to adjust the darkness of spirits
Still Spirits Gin Craft Kit
Still Spirits Gin Craft Kit
A kit for crafting a gin specific to your taste preference. This works in a similar way to our whiskey profile kit in that there are a number of different flavours and adjuncts for you to craft it just the way you want to.

Kit Includes:

Flavouring & Notes;
Almond, Cinnamon & Cardamom, Bitter Orange, Grapefruit & Lime, Lemon, Dark Fruits, Red Fruits, Floral Notes – Elderflower & Lavender, Root Notes – Angelica & Orris, Grains of Paradise & Cubeb, Juniper & Coriander, Liquorice.
2 x Gin Base
Glycerine Adjunct
Pipette
Syringe
Syringe Extension Tube
Recipe Booklet
Still Spirits Icon Liqueurs - Makes 1 Litre
1/2
Top Shelf Vodka - Makes 1 Litre
1/1