FreedomOne Sodastream Adapter Hose - 72inch
​
$95.00
​
Want to ditch the excessive cost of Soda Stream bottles and the waste associated with it? Purchase our Freedom One Hose adaptor in 72inch(1.8meters) along with our 2.6kg or 6kg Gas bottle for maximum cost savings!

Our 2.6kg Gas bottles can carbonate up to 390L. Or with our 6.0kg cylinder you'll be able to carbonate up to 900L.
A typical Soda Stream cylinder can only carbonate up to 60L and will cost about $20 per fill. So given these figures the larger cylinder and this hose will pay itself off once you fill the 2.6kg gas cylinder once. It's a no brainer!
Our new Freedom One SodaStream Adapter MKII - Do not have a quick disconnect feature. This has been removed to reduce the likelihood of the quick disconnects two washer seal design dislodging and blocking the hose rendering it unusable.

We have included two options when drilling through your bench top to fit your hose. Either remove the stainless thread from the brass connection and drill a 14-15mm hole. You will need to use Lock-Tite glue or plumbers tape to get a good seal on this connection after you re-fit it.
Without removing the brass connection piece you would need to drill a 30mm hole to fit the bottle connection end through your bench top.
Please Note: This does not come with a CO2 Bottle, Or the SodaStream unit itself.
Sodastream Cylinder Filling Adaptor (Refill Fill Station) with Bleed Valve
​
​
This easy to use sodastream cylinder filling adapter will enable you to fill your own CO2 from your larger bulk cylinder into smaller sodastream cylinders.
Finally an easy and inexpensive way to fill your own Sodastream Cylinders at home at a fraction of the cost of getting the refills from your local store.
NOTE: The CO2 Cylinder or Sodastream cylinder in the photos is not included.
INSTRUCTIONS:
This product is fairly easy to use and the main thing is just to watch the video as this explains how to use this product.
In particular please see image blow as it's important that:
1. The seals go in the correct location. So when the sodastream filling adaptor arrives to you please make sure to use the correct seal in the correct side.
2. Please make sure to put the Sodastream cylinder on the correct side. The sodastream cylinder thread can actually fit both sides of this adapter, but the CO2 cylinder only fit's into the ROUND SIDE. As a result you MUST put the Sodastream cylinder into the HEXAGONAL SIDE. (as show in image)
WARNING
​
Its VITAL that you read this instruction sheet showing you how to attach this to your Sodastream Cylinder
Tube Cutter
​
$5.00
This 2 in 1 tube cutter has two functions. The reverse of the tube cutter has an 8mm jaw that can be used to pull the collar back on the various Duotight fittings.
​
The tube cutter itself has hardened and extremely sharp blade that makes nice clean and square cuts on tubing. This is also perfect for using with the Duotight fittings.
Ratchet Pulley 3/8" Rope 113kg Rating 1
​
$14.50
This handy pulley is made from strong polypropylene rope and heavy duty carabiner clips for a secure hold. Ideal for BIAB or to suspend the RoboBrew malt pipe. Excellent for hanging all sorts of devices.

The ratchet mechanism is easy to use and only requires single hand operation. Our Generation 3 RoboBrews will have a notch for the carabiner to centre on the lifting handle, with older models this was not considered and considerable effort had to be made to get the ratchet to sit in the middle.

10mm (3/8") Rope
113kg (250lb) weight rating
Approximately 2m of workable length.
Intertap FC Tap Only (SS Flow Control)
​
$49.00
​​​
The KL01007 model is the top of the range Flow Control (FC) model. It has all the advantages of the traditional Intertap™ design and is made from 304 grade stainless steel. In addition to this, it also had the added advantage of the flow control leaver on the right hand side of the tap. This adjustment gives the operator full control over the flow speed. This makes balancing your beer lines a snap. This type of tap is typically suited to customers who are often switching from one beer style to the next and want maximum flexibility in their draft system. The Intertap™ FC cannot be used with the shank spring so this tap should be manually turned off after use.
7 In 1 Faucet Tap Wrench/Spanner Tool
​
$5.95
​
This hand and inexpensive tool is what every home brew kegger should have in the toolbox. It's really useful for all the most common fittings that you are likely to see in the draft beer world.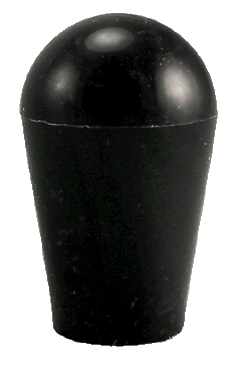 Short Ball Tap Handle
​
$5.00
​
Ergonomic Short Ball Tap Handle made from reinforced Black Plastic. Suits most standard taps.
Stainless Stepless Clamp (suit 6-8mm OD) 9.5mm
​
​
50 cents
Stepless clamps are designed to tighten in an exact circle around the hosing, simply use a crimping tool or the middle cutter on your pliers to crimp (not squeeze) the stepless clamp closed.
Stainless MFL Tap Shank Adaptor
​
$9.95
The MFL tap shank adaptor is what you need to connect your draft tap directly to your MFL disconnect (will work with both ball lock and pick lock disconnects). These allow you to make a very compact portable set up.
D-Type Keg Coupler - Full Stainless
$69.95

Commonly referred to as the "Twist On Coupler"

Suitable for attaching Carlton Draught, CUB, Fosters & VB Kegs

Includes:
- 1x D-Type Coupler with 5/8" Male Beer and Gas threads
- 2x 5/8" Hex Nuts for Hose Barbs.
- 1x 6mm Angle Hose Barb to 5/8" Flat (Liquid)
- 1x 6mm Straight Hose Barb to 5/8" Flat (Gas)
- 1x Silicone or Vinyl 5/8" Washers
- 1x Torpedo (or non return ball set) for (Non-Return Liquid)
- 1x Gas Duck Bill valve (Non-Return Gas)
Post O-rings - 10 Pack
​
$5.00
​
These are the o-ring seals that fit on the top of your ball lock and pin lock kegs. These handy o-rings also fit garden taps too so you can stop that annoying leaky garden tap a the same time.
These are a very common o-ring type and definitely handy to have a few spares.
Duotight - 8mm x FFL (to fit MFL Disconnects - 7/16" - 20UNF, 1/4 SAE)
​
$4.95
​
​
This straight joiner is suitable for our EVABarrier Beer & Gas hosing in 4mm ID & 5mm ID line or most lines with 8mm outer diameter.
The thread on this fitting will suit:
MFL Ball Lock and Pin Lock Disconnects
Our MKIII and MK4 Regulators
Many other home brew fittings with MFL Thread
No clamps necessary!
We do recommend cutting your hosing straight, not on an angle, to ensure the line has a complete seal. To remove the fitting simply push in the collet and the hose can be removed. These push in fittings are suitable to be used up to 100 psi
These push in fittings have been engineered for maximised performance in both gas and liquid applications. Compared to other push in fittings on the market, duotight takes the double safety approach to all of the connections with two EPDM o-rings per hose port. No other push ins on the market have EPDM o-rings, let alone two! per push in connection.
Duotight 8mm Push In Joiner (Double O-Ring)
$4.95
This Tee Piece is suitable for our EVABarrier Beer & Gas hosing in 4mm ID & 5mm ID line or most lines with 8mm outer diameter.
EVABarrier Double Wall EVA (12meter Length in Bag) Beer Line / Gas Line
​
This new EVA Double walled tubing is made with an EVA outter wall and also an inner proprietary polymer barrier.
​
Outter Barrier
The outter barrier has accurately extruded tolerances and made from an EVA material. It also seals well when used with various John Guest, DuoTight or other push in fittings. The outter barrier gives the tubing excellent kink resistance so the line is able to bend around a tight radius without kinking.
​
Inner Barrier
The inner barrier is made from a proprietary polymer that has excellent gas barrier. The significantly better barrier properties means your beer is better protected from oxygen and also has a better barrier to CO2 loss. So your beer will stay fresher for longer and not loose carbonation like other beer line types. In some beer line types you may notice that the beer sitting in the lines starts to taste flat and/or oxidised when sitting in the lines for an extended period. EVABarrier tubing is signficaintly better in this regard and you will notice a significantly improved freshness of your beer especially if it's been sitting in the lines.
​
Due to the high denisty and smooth nature of the EVABarrier inner barrier the tubing internal surface is super smooth and almost completely impermiable. This makes it difficult for bacteria and other microbes to attach to the inside surface of the tubing.